Unique Packages - see our Special Offers
Restaurant Terasa U Zlate studne
— WELCOME TO GOLDEN WELL HOTEL PRAGUE—
The best location in Prague
The Golden Well Hotel is a boutique Prague hotel enjoying one of the best locations in the city. The Golden Well Hotel offers an exquisite choice of luxury Prague accommodation with 17 rooms and 2 suites, each reflective of the building's rich heritage, providing our guests with incomparable views, luxury accommodation, exceptional service, and world-class amenities. One of the highlights of this hotel is its fine dining at Terasa U Zlate studne, a restaurant featuring two outside and one inside terraces with breathtaking views of "the city of one hundred spires," Prague. Last but not least, our historic Prague hotel showcases various original paintings of Prague and original art, including statues and antique objects, not only in the rooms but also in shared spaces.
The Golden Well luxury Prague Hotel is centrally located just below the walls of Prague Castle in the quaint Mala Strana or the "Lesser Town" of Prague. We are just a short walk away from some of Prague's most impressive sights, including the Charles Bridge, the Royal Gardens, St. Nicholas Church and Old Town Square.
If you are looking for somewhere truly special to celebrate your anniversary, wedding in Prague or just a romantic getaway, the Golden Well Hotel is happy to make your experience unforgettable.
Wander up the cobbled, traffic-free streets to The Golden Well boutique Prague hotel in the shadow of Prague Castle, and uncover one of the city's finest boutique hotels, but also one of its best-kept secrets.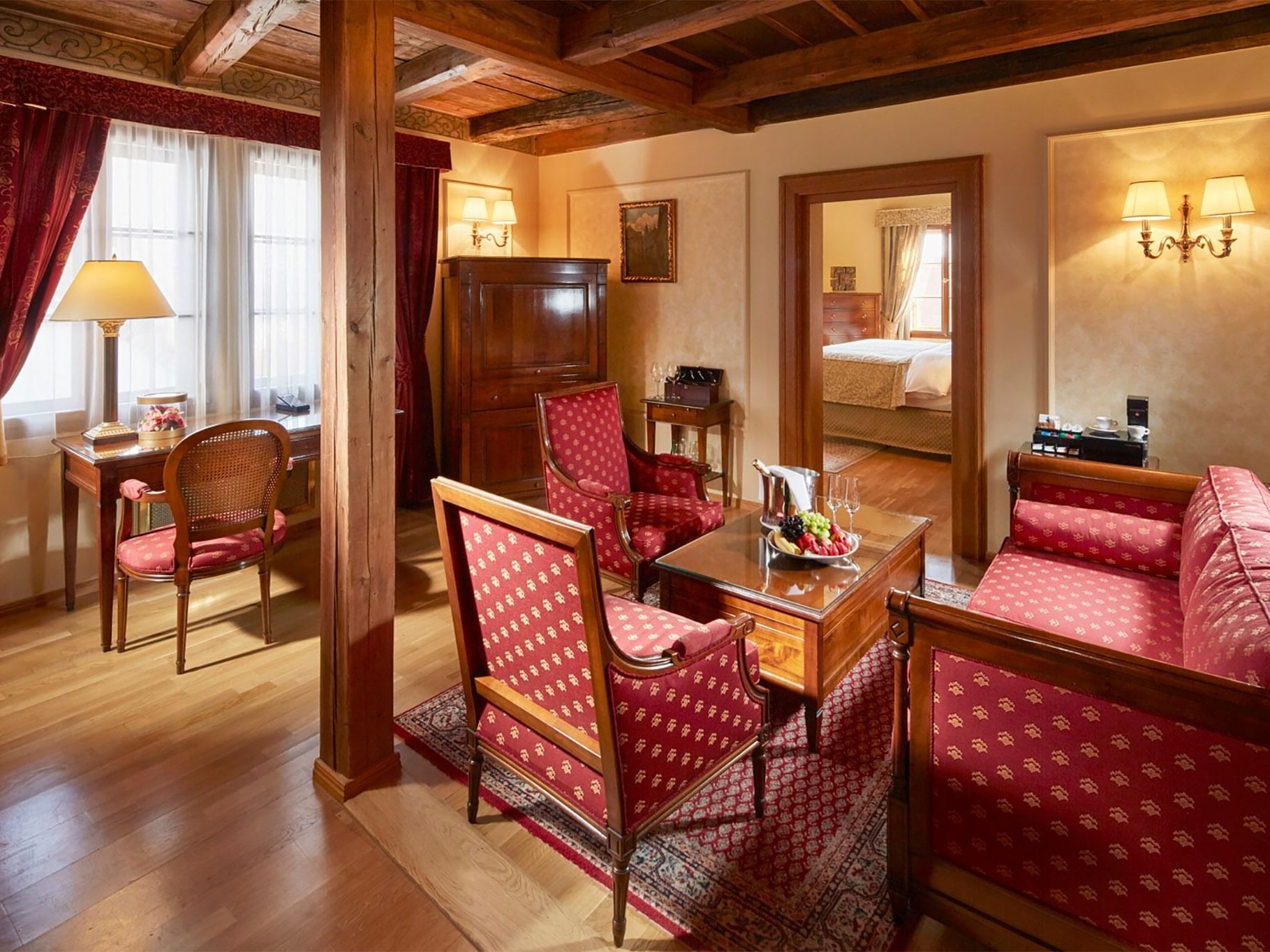 Ideal for a romantic getaway in Prague, our Tycho de Brahe Suite features breathtaking views of the Royal Gardens.
Read more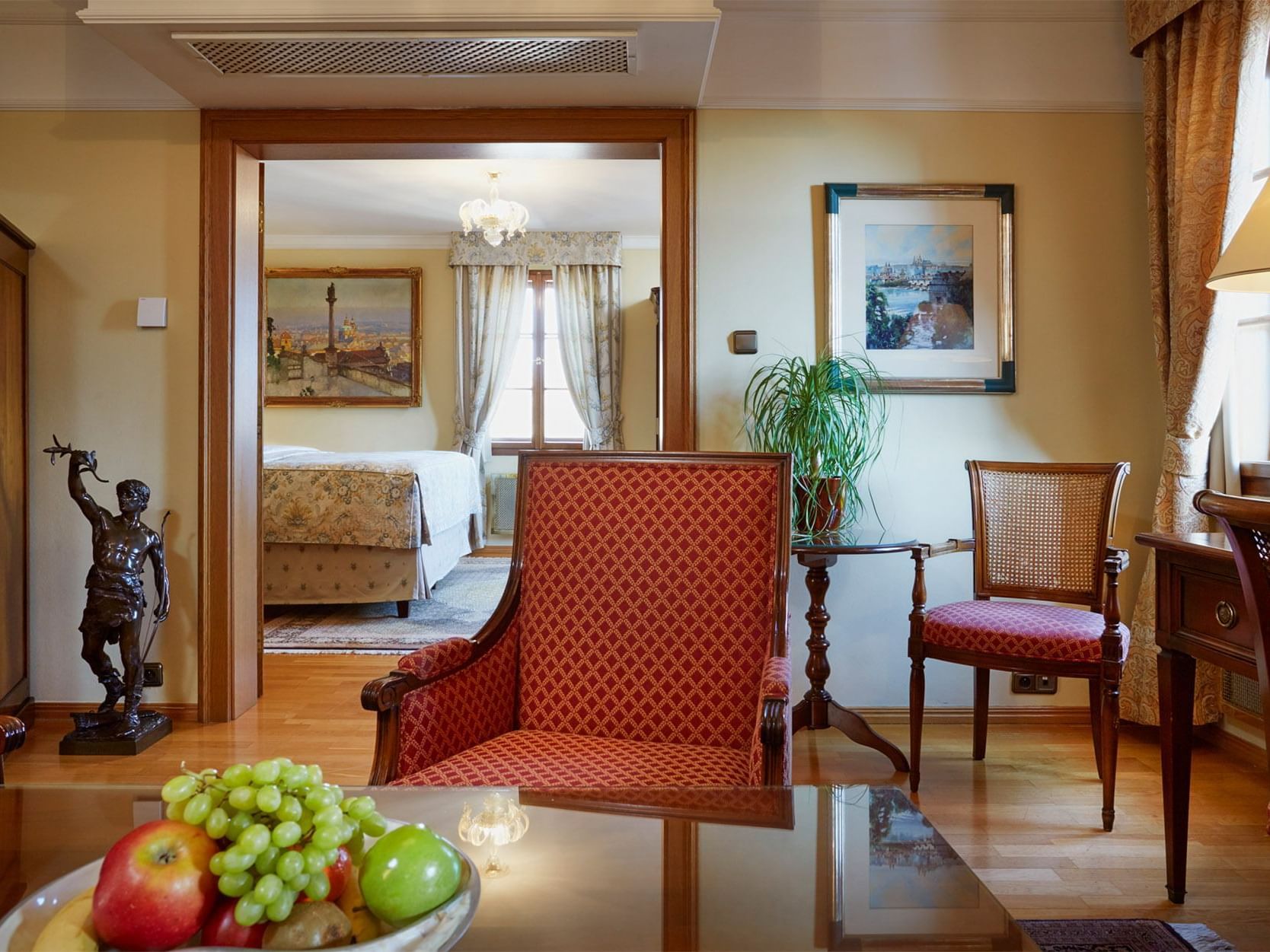 Step into another world and experience beautiful furnishings and spectacular views of Prague's skyline.
Read more
Slideshow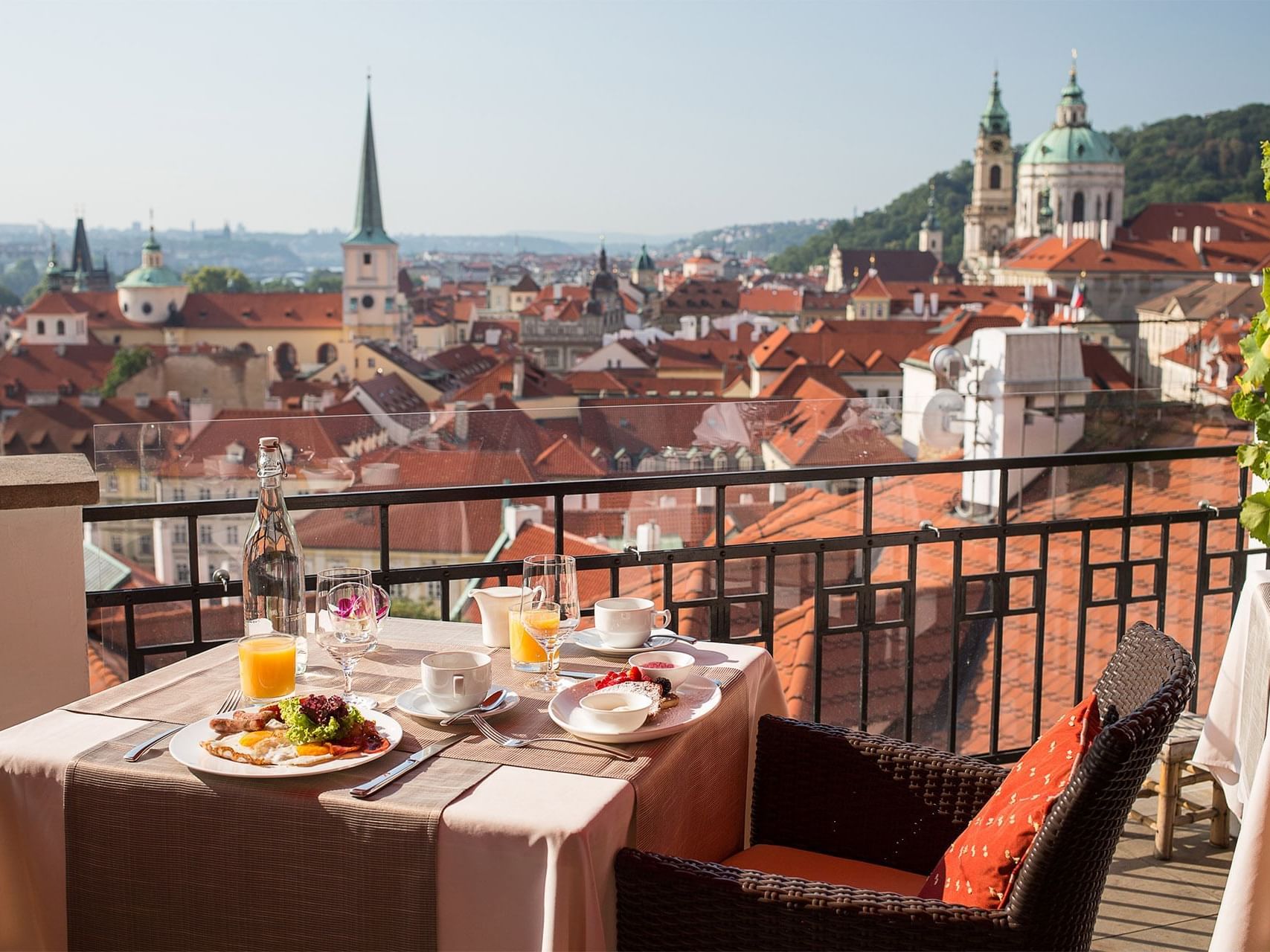 Restaurant Terasa U Zlate Studne
Restaurant Terasa U Zlate studne is located just under the Prague Castle and a five-minute walk from the Charles Bridge.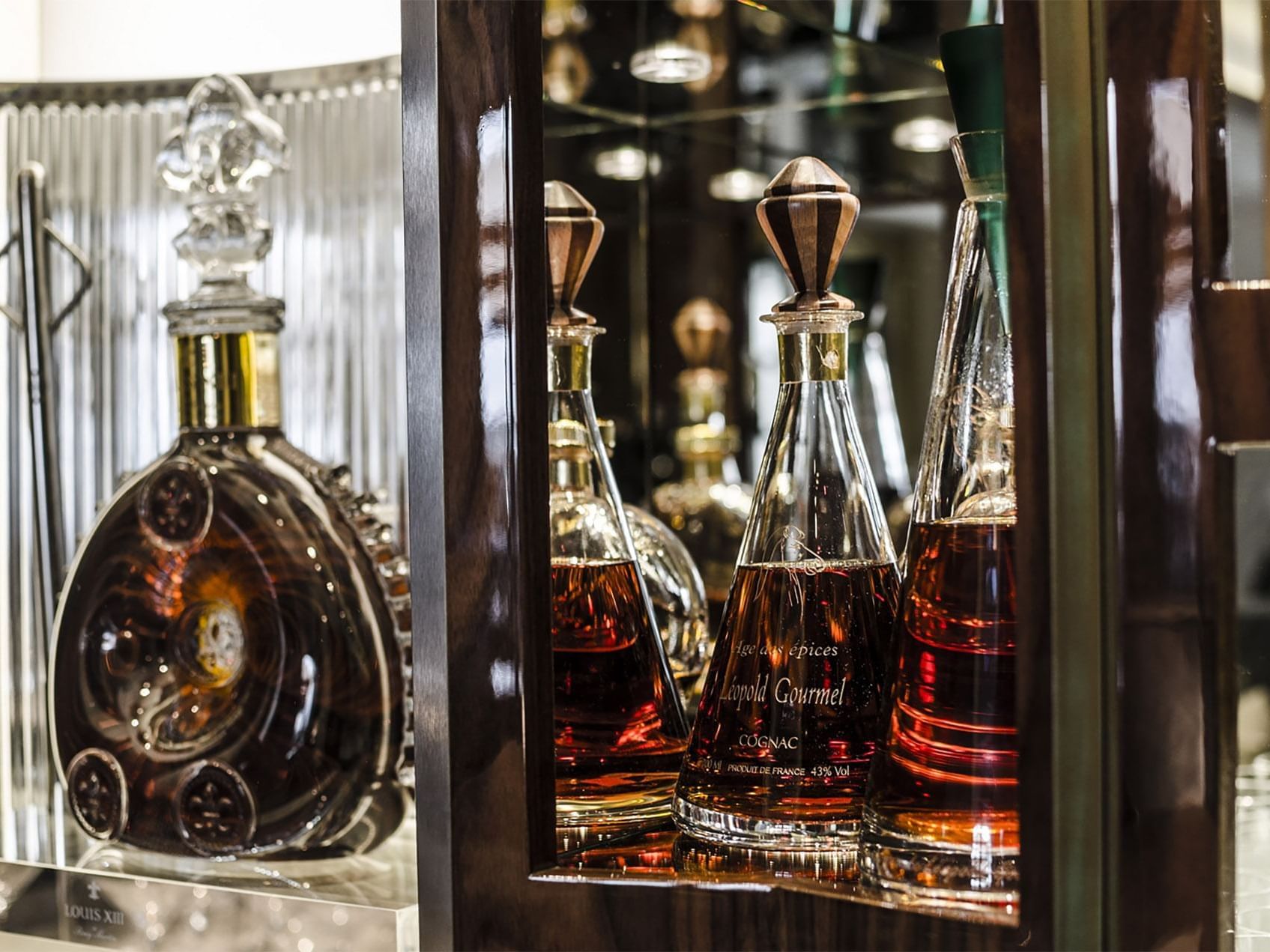 Bar
In April 2013, Terasa U Zlate studne became a host of the unique Moët & Chandon "Priviliges" club, an exclusive programme designed for only 100 carefully selected restaurans in the world.
—Location—
Our boutique Golden Well Hotel is located just below the walls of Prague Castle.