Tycho de brahe suite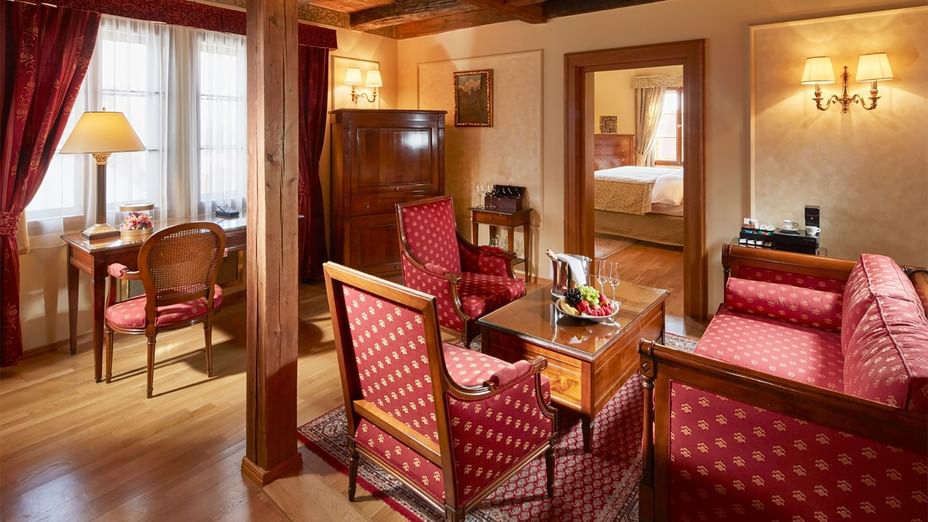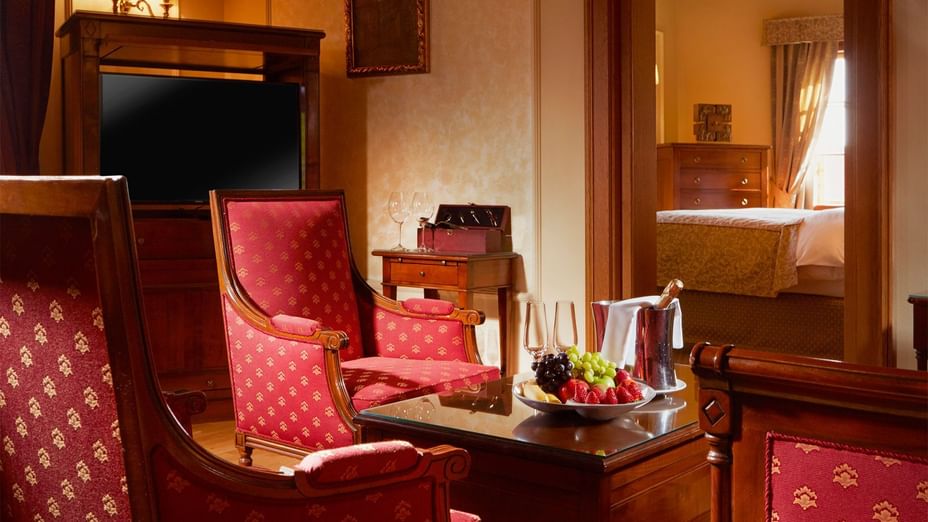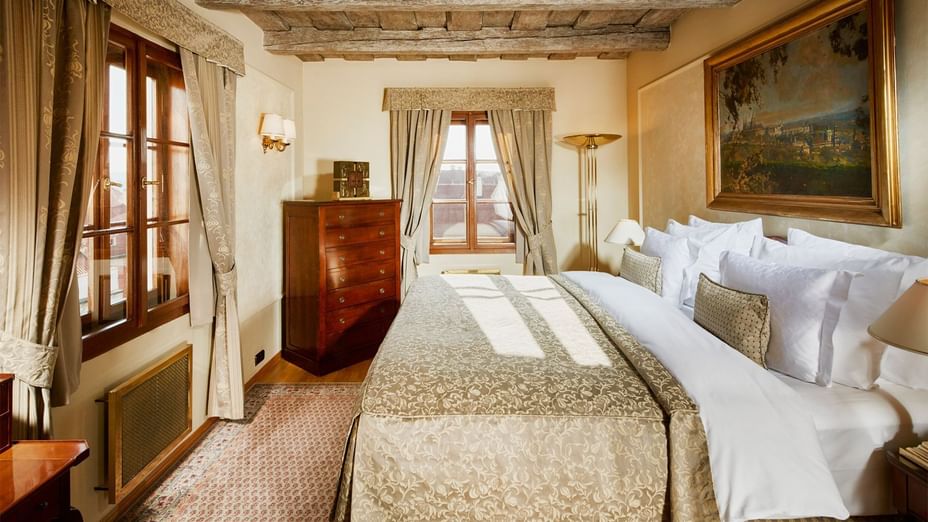 Ideal for a romantic getaway in Prague, our Tycho de Brahe Suite features breathtaking views of the Royal Gardens. Its original 16th century hand-painted wooden ceiling and Renaissance style furnishing allow our guests to experience the rich history of the building. Tycho de Brahe Suite features a substantial living room with a stocked wine rack (surcharge) and a separate cozy bedroom with exclusive Saffron bed. This heavenly Saffron Bed is made out of natural materials such as horse hair, cotton, cashmere, wool, pine or natural rubber and will definitely help you relax and sleep tight after a long day sightseeing in Prague.
Suites also offer luxurious Washlet and Illy Coffee Machine.
LOCATION – First Floor
VIEW – Breathtaking view over the Royal Gardens and Prague city center
BEDS – Sofa bed, Luxury King Bed saffron
BATHROOMS – One bathroom with a bathtube and washlet (toilet with a remote control, heated seat and shower)
FEATURES – Original ceilings from the 17th-18th century throughout both rooms
ROOM SIZE - 52m2 / 560 ft2